Books about horses for Year 4

Adler, C.S. That Horse Whiskey! Clarion, 1994.
Ames, Lee J. Draw 50 Horses. Broadway, 1986.
Brooke, Lauren. Coming Home (Heartland Series #1). Scholastic, 2000. The
first of several books in this series.
Casanova, Mary. Stealing Thunder. Hyperion, 1999.
DK Publishing. Horse (DK Eyewitness Books). DK Children, 2004.
Farley, Terri. Phantom Stallion: The Horse Charmer. (Phantom Stallion: Wild
Horse Island #1). HarperTrophy, 2007. The first of several books in this
series.
Hammond, Lee. Draw Horses. Northlight Books, 2001.
Hart, Alison. Shadow Horse. Random House, 2001.
Henry, Marguerite. Justin Morgan Had a Horse. Rand McNally, 1945.
Henry, Marguerite. King of the Wind. Rand McNally, 1948.
Henry, Marguerite. Misty of Chincoteague. Rand McNally, 1947.
Lester, Alison. The Snow Pony. Houghton Mifflin/Walter Lorraine, 2006.
Peterson, Shelley. Dancer. Porcupine's Quill, 1996.
Peyton, K.M. Blind Beauty. Dutton Juvenile, 2001.
***************************************************************************
Colt by Nancy Springer
Gib Rides Home by Zilpha Keatley Snyder
Baglio, Hall, Henry, Brooke (Heartland series), and Doty are authors who
have more than one title
***************************************************************************
Paint the Wind by Pam Munoz Ryan
I Rode a Horse of Milk White Jade by Diane Wilson
If Wishes Were Horses by Natalie Kinsey-Warnock
Stealaway by K. M. Peyton
Beauty by Bill Wallace
***************************************************************************
Phantom Stallion series
Dave and Pat Sergeant books.
***************************************************************************
Lauren Brooke's "Heartland" series
Jeanne Betancourt's "Pony Pals" series
***************************************************************************
Chestnut Hill series. Lauren Brooks is the author
***************************************************************************
Heartland series by Lauren Brooke
Treasured horses series by Susan Saunders
More than a horse, One unhappy horse, and Horse named Whiskey, C.S. Adler




Teaching someone to handle a Book

Try RocketReader Kids

Reading snippets

In cultures that have had little or no exposure to books, handling a book properly is a skill that must be learned.

Have fifth graders each read a snippet over the
intercom each morning. One snippet is for PreK-2 and the other is 3-5. It is a few sentences from a popular book, must include the main character's name. Children can guess the title of the book. One winner is chosen for each group per day. Rewards are either left over bookfair books or a coupon to check out additional books.
---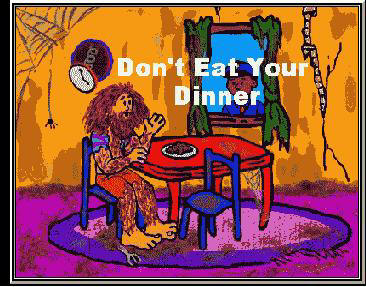 The story of a boy who becomes a caveman. Wonderfully animated with sound effects and a self marking comprehension test at the end! You have the option to have this story read to you with real audio! (right off the web!) or learn to read difficult story words before starting. It's all on the next page!