A Pivot box is a virtual box of treasures for you.
Maybe itís because Iím a hoarder, or
maybe because Iím a librarian, or maybe both, but whenever I find a useful scrap of information, I store it.
I throw these gems into boxes or files and then return to them later and pore over the bits of wisdom Iíve collected.
Sometimes they motivate me to action, at other times, they give me something to ponder.

So I have been gathering boxes for you - boxes of gems - in virtual form - Pivot Boxes.
---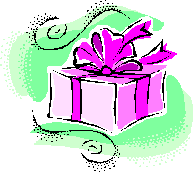 Gone fishing - Manage your time so that you can do the things you want to do
Pivot Box
Pivot Box