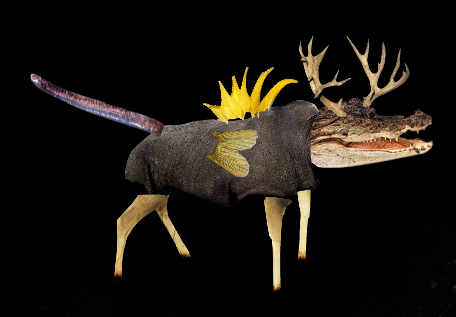 This is my first attempt!!
"The Minnesota Association of rogue Taxidermists invites you to create a being that has never existed. Blend part of an animal with part of another, and another. The eyes of a deer may see best on the eyes of an ape. The legs of a cat may move a fish too. Scale parts to match. Not match or rotate parts in different directions. A head doesn't always have to be up front, at ail not always behind. Experiment all you want. It's the artistic turn of form, or the future of science …"
Love the background music!!