The Pilates Method is a physical fitness system which was developed in the early 20th century by German-American Joseph Pilates who called the method
The Art of Contrology
, which refers to the way the method encourages the use of the mind to
control
the muscles.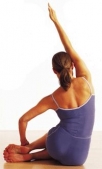 It was originally designed for athletes and dancers but today it is one of the new exercise crazes sweeping the globe and has many devotees who rave about their improved strength and flexibility.
But what exactly is Pilates (pronounced pil-ah-teez), what kind of exercise does it involve and what age group is best-suited to this fitness trend.
Find all the answers here in our Pilates Q& A.
Q: What is Pilates?
A: A method of exercise and physical movement designed to stretch, strengthen, and balance the body.
Q: Who Can do Pilates?
A: Pilates is for everyone. As with any new exercise regimen, consult your physician before beginning.
Q: Is Pilates an effective weight loss method?
A: It is recommended that you do cardiovascular training such as walking, cycling, stair climbing etc. Pilates will help you with flexibility, improve postural alignment, improve circulation, lengthen and tone muscles, while strengthening your core. Cardiovascular activity before a Pilates mat class is highly effective and recommended.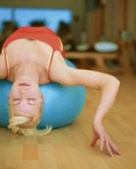 Q: How does Pilates compare with Yoga?
A:
There are many types of Yoga, but Pilates incorporates strengthening the core stomach and back muscles, increasing circulation, lengthening and toning muscles, focusing on neutral spine alignment, and improving joint mobility. Pilates has been referred to as the "moving yoga" exercise program.