Instructions on how to subscribe to, or unsubscribe from, the Pivotal Network Newsletter are at the bottom of the ezine.
Resources for the times when you pivot – change direction – towards a better you, a better life …
Welcome to the Pivotal Network Newsletter.... bringing you lots of new resources this week ... be inspired - be informed - be entertained.
(Our membership and business support activities will be resuming next month.)
Be inspired ... Read the beautiful thoughts that I shared this week
Inspiration for today:
"Perhaps the most valuable result of all education is the ability to make yourself do the thing you have to do, when it ought to be done, whether you like it or not; it is the first lesson that ought to be learned; and however early a man's training begins, it is probably the last lesson that he learns thoroughly."

Thomas H. Huxley
Just for fun
In the Friday fun fortnightly edition this week, we looked at the medical world.
Never go to a doctor whose office plants have died.
- Erma Bombeck
Brian, one of the world's greatest hypochondriacs, bumped into his doctor one day at the supermarket.
"Doc!" Brian exclaimed, "I've been meaning to tell you, remember those voices I kept on hearing in my head? I haven't heard them in over a week!"
"Wow! What wonderful news Brian! I'm so happy for you!" his Dr. exclaimed.
"Wonderful?" asked a dismal looking Brian. "There's nothing wonderful about it. I'm afraid my hearing is starting to go now!
You can catch up with the whole collection on our Friday fun page at http://www.consultpivotal.com.friday.htm
Book Reviews
1, This is what I would call holiday reading. And if you don't have a holiday it will create one for you. I thoroughly enjoyed it for just what it is - a light romantic comedy.
by Susan Mehra

In the midst of butterscotch latte, wraps and muffins, two people develop a secret attraction to each other.

In spite of this they both join a dating agency.

Their fate is left to a peculiar dating program, which sets them on the road to true romance.

Read my review here >> http://www.consultpivotal.com/e_flavours.htm
2. This book was released this week, and it's worth the read. There's no preaching here - just the wisdom of a man who walks his talk (clichés are so easy, aren't they? but in this case, it's true). Rob is an experienced speaker, and he illustrates his points from that experience and with his own humble communication style. It makes this book a great read, and it also makes it very practical. You can implement his ideas next time you speak. Enjoy!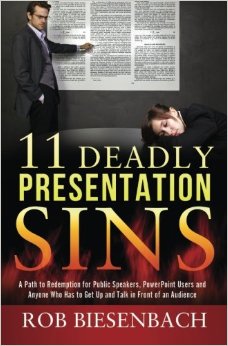 A Path to Redemption for Public Speakers, PowerPoint Users and Anyone Who has to get up and talk in front of an Audience
By Rob Biesenbach
"We've all committed the 11 deadly presentation sins on the way up in our careers. This insightful book will help make sure that your way up doesn't become the way down!" - Dr. Nick Morgan, author of Give Your Speech, Change the World
11 Deadly Presentation Sins is the perfect book for public speakers, business presenters, PowerPoint users and anyone who has to get up and talk in front of an audience. 
Few skills are more important in business or in life than the ability to present your ideas in clear and compelling terms.
A solid presentation can help you:
* Close a sale with a customer
* Earn a raise
* Get a job
* Boost your reputation in the marketplace
* And much more ... 
Escape From PowerPoint Hell ...
More Than 100 Practical Tips ...
Did We Mention Fun? 
Read my review here >>
http://www.pivotalpublicspeaking.com/11_deadly_presentation.htm
I read just a few days ago about how mental puzzles have been shown to stave off brain conditions like Alzheimers. What a wonderful step forward for an ageing population. And I then, when I was looking for a useful book to share, I discovered this one. I have now added it to my shopping list!

The Surprising Science of How Puzzles Improve Your Mind
Richard M Restak
Packed with illuminating insights and dozens of puzzles, this is both a lively book of popular science and an engaging set of exercises in developing a wide array of thinking and memory skills.
For the kids in your life
How will you celebrate Chinese New Year, this year? Here is a last-minute reminder of our resources for this special day and celebration - lots of reading, arts, craft, lesson plans and much more.
The image below is one of the word unscramble activities.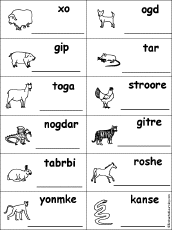 You can find the link with our Printables collection at http://www.consultpivotal.com/e_chinesenewyear.htm

We also have Chinese New Year Quizzes - Reference material - Recipes - Art Activities - Music - Crafts - Maths - Language Arts - History - Clip Art - Images plus resources on China and a

Book list for Chinese New Year

For your Business Success ...

If you're like so many conscious/heart-centered entrepreneurs, a lot of traditional copywriting probably makes you pretty uncomfortable. (Copywriting is writing promotional materials, nothing to do with protecting your intellectual property.) But everyone tells you that you need that "type of copy" if you want to make money. So what do you do? Make money and feel slime-y and sales-y with the copy you're using -- or don't make money, but feel like your copy is at least aligned with your core values?

Well, I'm here today to say it IS possible to do both -- write copy that attracts, inspires and invites so you make money AND feel good doing it.

And I'm going to share 3 keys to get you started. >>

http://www.consultpivotal.com/e_3keyswriting.htm

Just for Fun

For book-lovers and home design enthusiasts, this is an amazing use of space ...: a "secret staircase" made of English oak, lined with books left, right and centre, leading to a loft bedroom in a Victorian 1898 apartments block.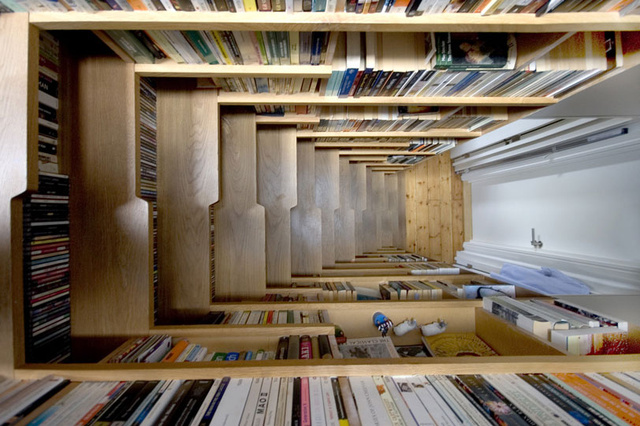 Lots more pictures and explanations at http://www.consultpivotal.com/e_bookstaircase.htm

Closing Thought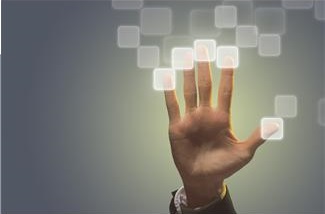 "Nothing can add more power to your life than concentrating all your energies on a limited set of targets."
Nido Qubein
My best wishes,
Bronwyn