Heroes of Olympus - The Demigod diaries

by Rick Riordan

Rick Riordan's trademark wit and creativity, in three never-before-seen short stories that provide vital back-story to the Heroes of Olympus and Percy Jackson books. Original art, enlightening character interviews and profiles, puzzles, and a quiz add to the fun in this action-packed collection.

Kids Create: Art and Craft Experiences for 3 to 9-Year-Olds

Lauri Carlson

... easy, fun, cheap to do (etc) ... But the best part was the discussion on appropriate levels of creative projects for kids of different ages... clearly outlined attention span and dexterity level ... and ...useful advice for adults on how to make the project fun for kids;

John Grisham

When we last saw Theo Boone, he ensured that justice was served by uncovering evidence that kept a guilty man off of the streets. Hot off this high-profile murder trial, thirteen-year-old Theo is still dispensing legal advice to friends and teachers. But just when it seems as if his life has calmed down and gone back to the status quo, a new legal mystery comes to town, and this time it's personal.

The Kingmaker's Daughter

Philippa Gregory

Spies, poison, and curses surround her…. Is there anyone she can trust?

In The Kingmaker's Daughter, #1 New York Times bestselling author Philippa Gregory presents a novel of conspiracy and a fight to the death for love and power at the court of Edward IV of England.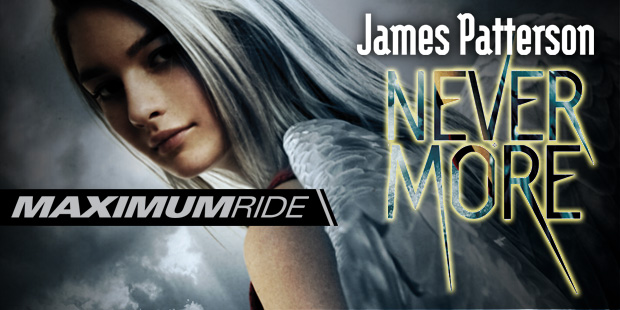 One Year to an Organized Life

Regina Leeds

Regina reveals her magic formula for organizing anything, plus her method to stop the chronic cycles of clutter, misplaced items, and lateness. Whether you're living in chaos or just looking for new ways to simplify, this essential book will help you get the whole household organized-and stay that way.

Life at Blandings

(Omnibus)

by P.G. Wodehouse

P.G. Wodehouse entices us into the demesne of Blandings Castle - an apparent paradise where it is eternal high summer, with jolly parties, tea on the lawn and love trysts in the rose garden. But for Clarence, ninth Earl of Emsworth, there is always something to disturb this tranquil scene.

Does the road to self-discovery really have to be so long and torturous? Not at all! Cut decades off the process and take a major shortcut on the road to clarifying your true purpose, says Dr. Brad Swift: Just follow the six steps, or "passages," that he outlines-and infuse purpose into every aspect of your life.

Gail Boushey

Do you love teaching but feel exhausted from the energy you expend cajoling, disciplining, and directing students on a daily basis? If so, you'll want The Daily Five - a series of literacy tasks which students complete daily while the teacher meets with small groups or confers with individuals.

Vincent Lam

A superbly crafted, highly suspenseful, and deeply affecting debut novel about one man's loyalty to his country, his family and his heritage





Graced with intriguingly flawed but wonderfully human characters moving through a richly drawn historical landscape,

The Headmaster's Wager

is an unforgettable story of love, betrayal and sacrifice.

James Dashner

Before WICKED was formed, before the Glade was built, before Thomas entered the Maze, sun flares hit the earth and mankind fell to disease.




Mark and Trina are convinced there's a way to save those left living from descending into madness. And they're determined to find it—

if

they can stay alive.

Because in this new, devastated world, every life has a price. And to some, you're worth more dead than alive.

Christobel Mattingley

Honour Book in the 2010 CBCA Awards. 'Maralinga - the Anangu Story is our story. We have told it for our children, our grandchildren and their children. We have told it for you.' In words and pictures Yalata and Oak Valley community members, with author Christobel Mattingley, describe what happened in the Maralinga Tjarutja lands of South Australia before the bombs and after.

Own the Room: Business Presentations That Persuade, Engage, and Get Results: How to Deliver a Presentation to Get What You Want

David Booth

Own the Room is written by a unique set of authors with the expertise perfect for creating vivid narratives. Own the Room will give you a communication toolkit to make any presentation lively, compelling, and memorable.
Now more than ever, your success as a leader isn't just about being a great business person. You've got to be a great person, performing well in all domains of your life -- your work, your home, your community, and your private self.

Kids Are Worth It! : Giving Your Child The Gift Of Inner Discipline

Barbara Coloroso

Filled with practical suggestions for handling the ordinary and extraordinary tribulations of growing up, kids are worth it! helps you help your children grow into responsible, resilient, resourceful adults -- not because you tell them to, but because they want to.

The Secret to Teen Power

by Paul Harrington

Since its original publication, The Secret has inspired millions to live extraordinary lives. The Secret to Teen Power makes the knowledge of the law of attraction accessible and relevant to today's teens.

Leverage: How to Get it and How to Keep it in any negotiation

Author: Roger Volkema

Leverage — the real or imagined advantage one holds — is the most important tool in a negotiation. Anyone who wants to consistently win at the negotiating table needs to master the art of gaining and maintaining leverage. This book helps readers maximize their negotiation skills by showing them how to recognize and use these often hidden trump cards.

Contact bronwyn@consultpivotal.com
We realize that how beneficial the relevant material EC1-350 and 640-721 dumps for the test taker, we put our best effort in creating our FCNSP certifications guide, Testking NS0-510 dumps and 642-647 security certification material that will blow your mind.