What does Pivotal Network Business Membership offer?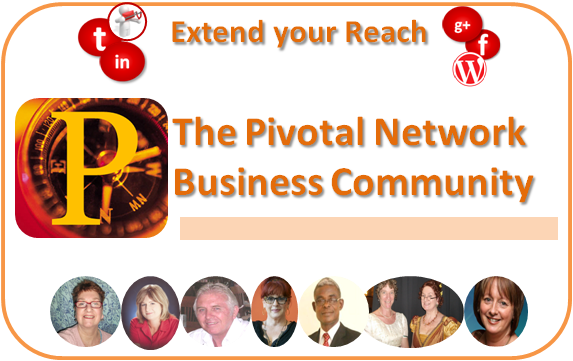 Do you have a product or service that would appeal to Pivotal Network readers and subscribers?
Are you a speaker they might hire?
Do you offer training they could use?
Are you an author?
Join the Pivotal Network and extend your reach - gain more exposure for your product, service, speaking, training, events or books... and nurture your personal growth along the way.
The Pivotal Network consists of web pages, ezines, Social Media channels and blogs around the areas of books, parenting, teaching, public speaking, success, personal development, lifestyle and business. You can take advantage of that network of channels to promote your offering.
It also has a community where you can interact with other business owners - set up joint ventures, create member-to-member offers and services.
Join the Pivotal Network and you firstly have access to the resources to nurture your growth, and you can have your product/service/speaking/training/books/events highlighted, regularly, through the channels of the Pivotal Network Library and within the community.
Right now, I am building the community and offering membership for one year for free.
Subscribe now and you get one whole year free. The second year is just $63 and the third year is the final price rise to $169 and no matter what the price of new membership then, yours remains at that level.