Funny Quote of the Week
The depressing thing about tennis is that no matter how good I get, I'll never be as good as a wall.
- Mitch Hedberg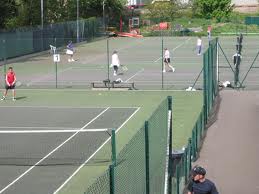 Joke for the week
A New Pair of Shoes
A man walked into a shoe shop and tried on a pair of shoes.

"How do you feel?" asked the sales assistant.

"A bit tight."

The assistant bent down to check the shoes and said: "Try pulling the tongue out."

"They thtill feelth a bith tighth."